This article, originally published last year, was written by Leicester Socialist Party member Tessa Warrington and was first published in the national newspaper of the Socialist Party, but given the ongoing campaign being waged by the Baker's Union to organise workers in Leicestershire (at Amazon's new site in Ellistown, Coalville) it is now being republished on our local web site.
For further details of joining a union contact the Bakers Union www.bfawu.org by:
calling 0121 237 3720
emailing region3@bfawu.org
or contacting Lukasz Bemka on 07912760261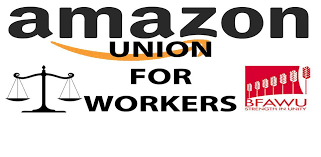 In the latest shocking revelations about online retail giant Amazon, accused of "intolerable working conditions," workers were apparently found sleeping in tents near its Dunfermline depot.
Commuting has been made impossible by eleven-hour shifts and low pay. Afraid of losing their jobs, camping in the dead of winter was the last option.
An undercover Times journalist also exposed horrific practices inside the warehouse, including punishing staff for ill health. Workers are given points for 'poor behaviour' – taking sick leave and missing superhuman performance targets.
After six points they are sacked. This is irrespective of doctors' notes or medical emergencies. One staff member was hospitalised for three days with a kidney infection but still received a point!
Staff can walk over ten miles a day, and water dispensers are apparently often empty. They suffer myriad injuries from unsafely stored stock, and impossible targets causing rushing.
Given Amazon's cosy relationship with the Tories, we can expect nothing less. The president of Amazon China was appointed to the Department for Work and Pensions board of directors earlier this year. And in 2013, Amazon received more in government grants than it paid in tax!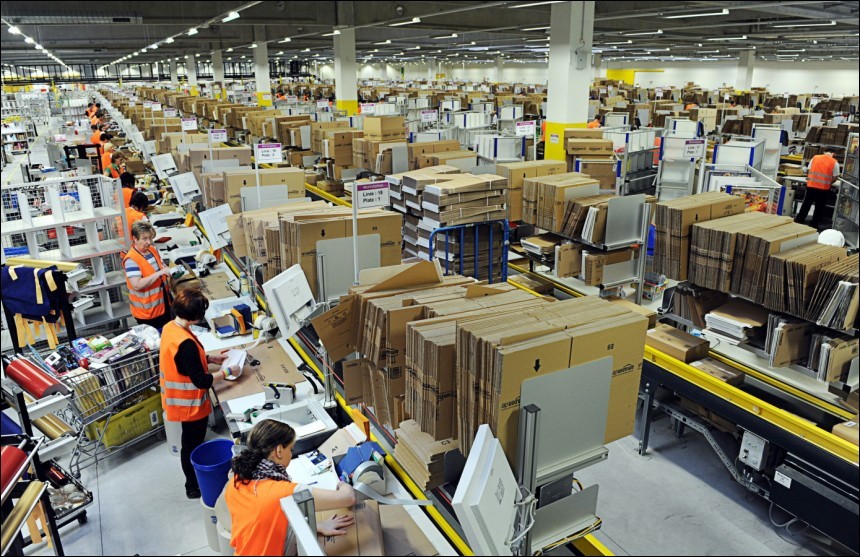 We cannot rely on the bosses and their Tory allies to do anything for workers. There is a clear need for trade union organisation in Amazon, and a serious fight to improve terms and conditions.
Last year, general union GMB rightly claimed the company's regime was responsible for physical and mental illness.
Amazon has since hired 20,000 agency staff to cover the peak Christmas season, more than doubling its workforce. Where there is a profit to be made, the tax-dodgers can find money to hire more staff – but not to pay decent wages or ensure health and safety.
Key demands should include permanent contracts for all year-round workers, and direct employment for all agency staff. Hire enough permanent workers to do the job safely, shorten shifts with no loss of take-home pay, and end the draconian points system.