"Whose NHS? OUR NHS!" It belongs to us, and we won't let them take it away.
More than 100,000 people chanted this clear message to the government on the 4 March demonstration. That was just the start.
The Tories might be hell-bent on slashing, trashing and privatising our NHS, but they are going to have an almighty fight on their hands!
There is growing anger as 'sustainability and transformation plans' (STPs) are revealed as the con that they are. They are part of a relentless attack on our NHS that will lead to cuts and closures and pave the way for further private sector involvement.
We have to oppose this as the consequences will be fatal. People die when profit interferes with patients' health.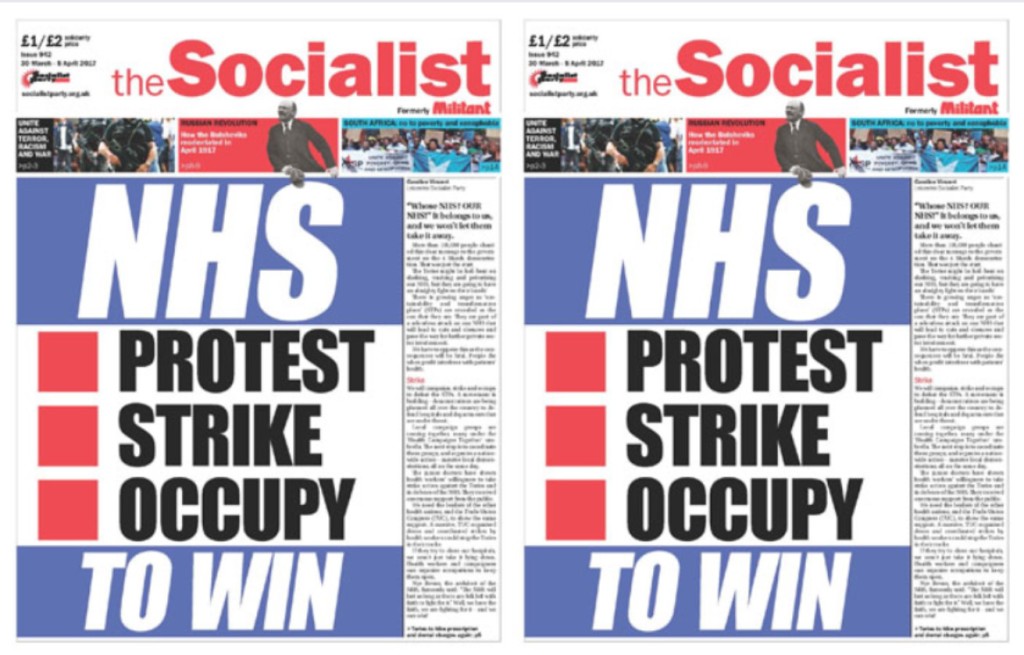 Strike
We will campaign, strike and occupy to defeat the STPs. A movement is building – demonstrations are being planned all over the country to defend hospitals and departments that are under threat.
Local campaign groups are coming together, many under the 'Health Campaigns Together' umbrella. The next step is to coordinate these groups, and organise a nationwide action – massive local demonstrations, all on the same day.
The junior doctors have shown health workers' willingness to take strike action against the Tories and in defence of the NHS. They received enormous support from the public.
We need the leaders of the other health unions, and the Trade Union Congress (TUC), to show the same support. A massive, TUC-organised demo and coordinated strikes by health workers could stop the Tories in their tracks.
If they try to close our hospitals, we won't just take it lying down. Health workers and campaigners can organise occupations to keep them open.
Nye Bevan, the architect of the NHS, famously said: "The NHS will last as long as there are folk left with faith to fight for it." Well, we have the faith, we are fighting for it – and we can win!