An estimated 250,000 people joined a demonstration in London yesterday to save the NHS, making it the largest of its kind in history. And the Save Glenfield campaigners were there in force!
More than 100 activists from Leicester, including many involved with the Save Glenfield Heart Centre group, attended the demonstration – supported by PCS and Unite who provided coaches.
Chants included "No ifs, no buts, no NHS cuts" and "Save our Glenfield, save our NHS".
Protestors from other groups asked us about what the "Save Glenfield" campaign was about, before expressing solidarity and joining in with our chants…
CONTINUED HERE https://saveglenfieldheartcentre.wordpress.com/2017/03/05/save-our-glenfield-save-our-nhs-report-from-the-national-nhs-demonstration/
also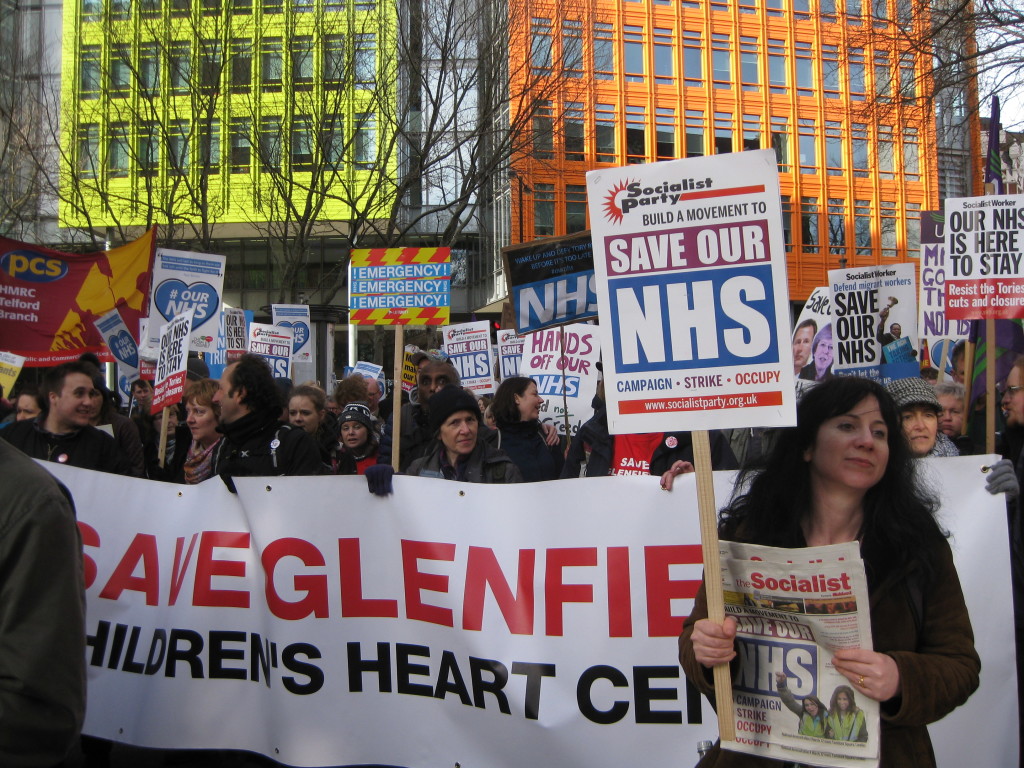 Also read this great article here written by Socialist Party deputy general secretary, Hannah Sell: "Massive demo shows battle to save the NHS can be won."