By Alex Morgan
Over 300 workers for 'food giant' Samworth Brothers packed a meeting in Leicester on Friday night to hear food workers' union BFAWU's response to recent threats to their pay. The company is one of the largest employers in the city, with some 5,000 workers across nine sites.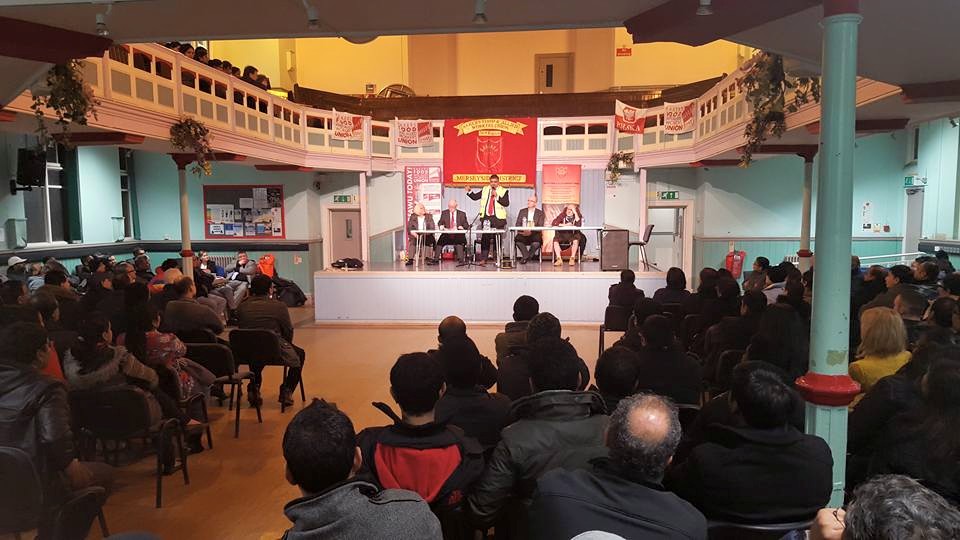 Nationwide anger felt at the increasing normalisation of poverty pay has forced the government into introducing the Living Wage of £7.20/hr from April 2016. As it is, £7.20/hr is still a long way off affording a genuinely decent standard of living. However, the response of reprehensible companies like Samworth Brothers is to take this wage increase back from their workers through the axing of pay enhancements. They want to stop all overtime and unsocial hours payments in return for a 2% pay rise.  Staff have reportedly been told that they would face dismissal if they did not agree to the new contracts.  The changes could see workers suffer net losses of thousands of pounds. As a result, around 300 Samworth workers joined BFAWU in a single week.
The meeting was mainly composed of workers who had not yet joined the union. Whilst there were many questions about what could be done to fight the changes, the overriding feeling from those present was anger at the cynical actions by their employer.
Amongst the speakers were BFAWU general secretary Ronnie Draper and former Leicester TUSC councillor Wayne Naylor.  The example was given of the unionised Samworth Brothers site in Manchester where workers have fought off similar attacks. The call from Leicester workers was for an organised fight back against the proposals.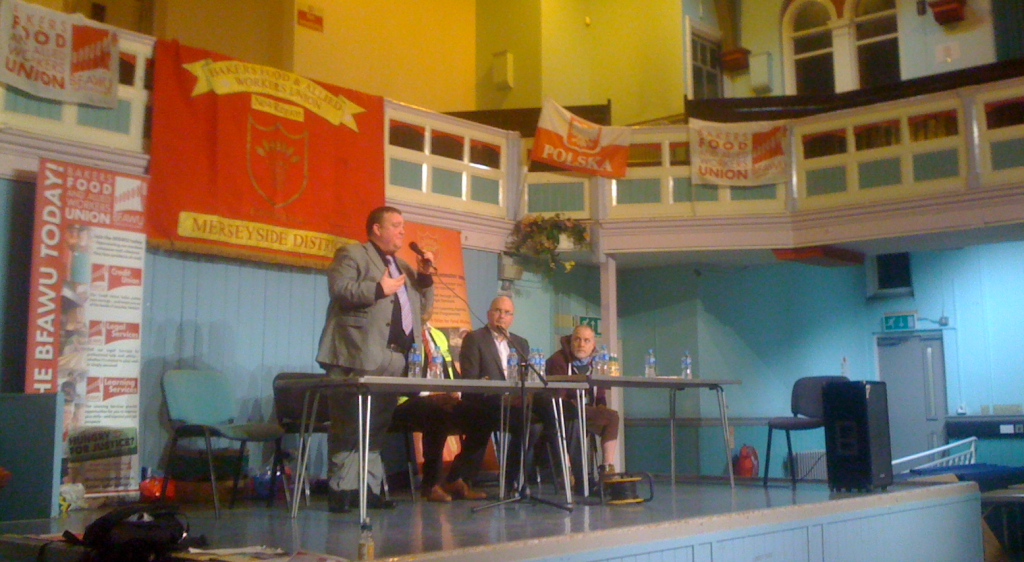 The biggest reaction of the night was received by a long standing Samworth worker who had been campaigning for unionisation for years and made an impassioned plea for unity.  Afterwards, queues of workers jostled to take union join forms for themselves and their colleagues.
The local Socialist Party and TUSC branches already work closely with BFAWU, supporting their campaigns for the living wage and against zero hour contracts.  We are continuing to offer solidarity and aid in organising their campaign against this blatant assault on the pay of low waged workers. Ultimately this struggle must also be linked to the need for a real living wage of £10/hr and the fighting unionisation of workplaces that is necessary to achieve this.