Police provoked outrage last week at Warwick University with the disgraceful brutality that was used against students who were holding a peaceful occupation calling for free education. CS spray was used, a taser was drawn and a female student was dragged across the room by her hair.
Yesterday afternoon, students at Leicester University gathered to show solidarity with Warwick students with a "cops off campus" demonstration.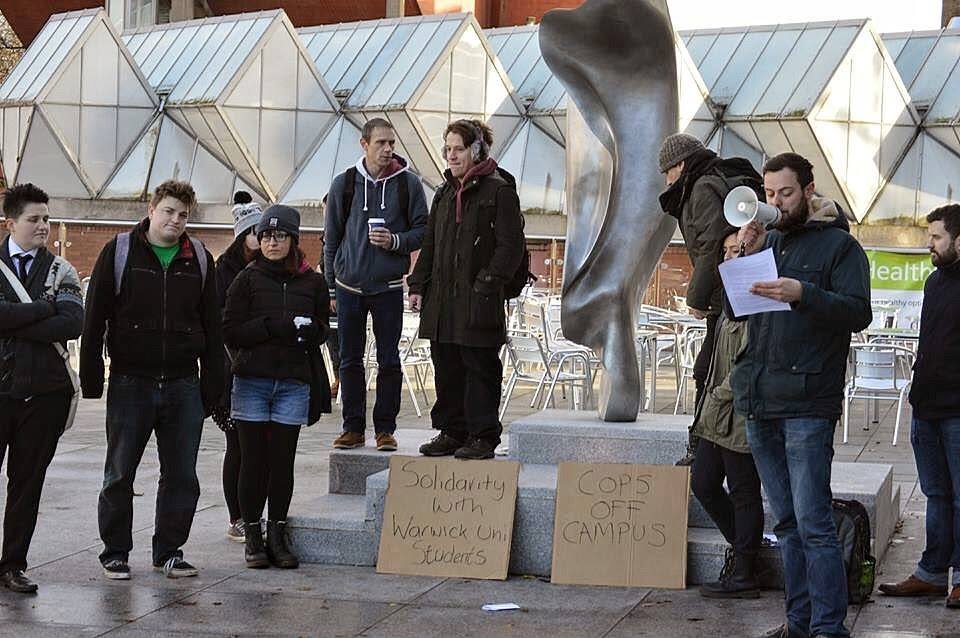 The event was also a vigil for Professor Stefan Grimm who committed suicide last month because of the pressure of working in higher education. Connections were drawn between these two events  — escalating tuition fees and the deteriorating working conditions in higher education are both results of the marketization of education.
The violence witnessed at Warwick University was just part of the ongoing attempts to undermine the right to protest; attacks on democratic rights go hand in hand with austerity and are designed to repress attempts to fight back.
Yesterday's demo will be followed in the new year with a day of action: raising the demand for free education, and an end to austerity alongside defending students' right to protest. Education should be a right and not a privilege!