The NHS winter crisis has become an established part of the national calendar. But while last year the dominant image was that of patients left in trolleys in corridors, this year people are not even getting into the hospitals.
Anyone switching on the news over Christmas would have seen images of ambulances queuing outside of hospitals as overworked staff struggled to cope with a lack of beds. It is estimated that more than 75,000 patients nationally were left languishing in the back of ambulances.
And this is just the tip of a very nasty iceberg! One in five patients had to wait over four hours in A&E treatment in the third week of December. This compares to one in twelve in the same week in 2013. And now, Jeremy Hunt has announced the cancellation of more than 50,000 non-urgent operations!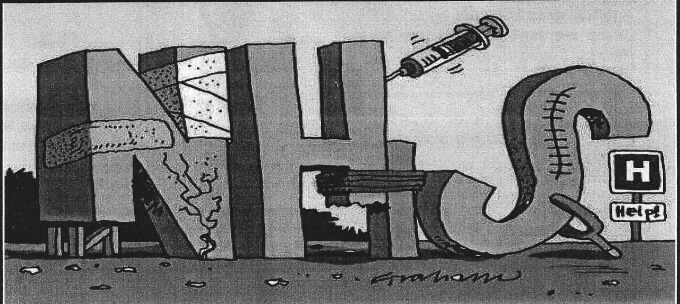 Moreover, the Tories' brutal Sustainability and Transformation Plans (STPs) will see a further £22bn stolen from the NHS's purse over the next 5 years.
In Leicestershire alone, this will mean, amongst other things, losing 243 acute care beds at Leicester General Hospital; the closure of St Mary's birthing centre at Melton Mowbray and the loss of consultant led maternity services at Leicester General; the closure of Fielding Palmer Community Hospital in Lutterworth and Rutland Memorial Hospital in Oakham; and a halving of the number of beds provided at Hinckley and Bosworth Community Hospital.
But if this seems to be painting something of a bleak picture of the crisis currently gripping our health service, it is not to invite pessimism or defeatism.
2017 was a critical year in the beginnings of a fightback in defence of the NHS.
In March there was the 250,000-strong demonstration called by Health Campaigns Together – a national organisation set up to coordinate action in defence of the NHS. This was the biggest demonstration of its kind in history!
It was also the year that Glenfield Children's Heart Unit was saved by a mass campaign here in Leicester – a significant defeat for NHS England and the Tories who hide behind them.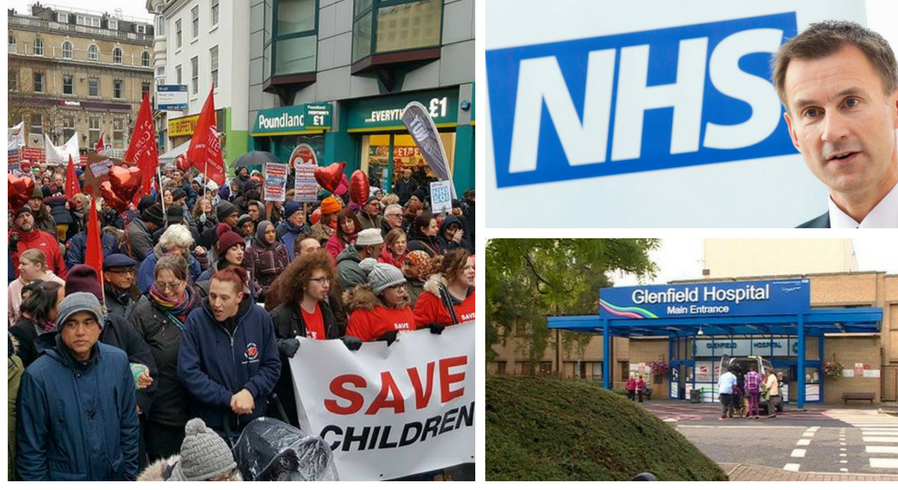 Huge numbers of people helped fight to keep the centre open, with 130,000 signing a petition and thousands attending protests, marches and public meetings.
And what the Glenfield campaign clearly demonstrated was that when ordinary people collectively fight back against unjust proposals, they can win!
So when reading about the crisis currently enveloping the health service, don't give in to despair. Get organised and fight back!
It is in this spirit that Leicester Socialist Party will be hosting a public meeting entitled "How we can save the NHS" on Saturday January 27, 2.30pm at Leicester Secular Hall.
Come along and get involved. Your health may depend upon it!